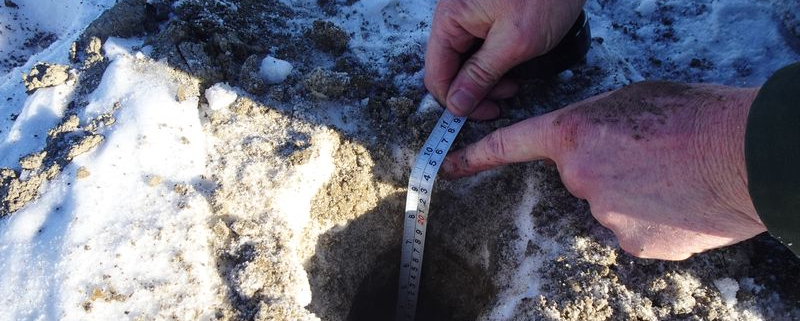 De vele sneeuw die afgelopen week is gevallen heeft ook een nadeel. Ondanks dat het mooie plaatjes oplevert. De bodem heeft het afgelopen jaar door de vele regenval vanaf augustus 2020 flink te verduren gehad. Door de sneeuw is er een isolerende laag ontstaan waardoor de vorst niet diep de grond is in kunnen trekken. Vorst zorgt er namelijk voor dat de klei wat uitzet waardoor de grond in het voorjaar makkelijker bewerkbaar word. Voorwaarde is wel dat er niet te veel regen valt na de vorst.
Op de wintertarwe stoppel waar in de vorige zomer nog een mooie groenbemester is ingezaaid ligt een pak sneeuw van 15 cm. Onder de sneeuw is de grond nog gewoon zacht.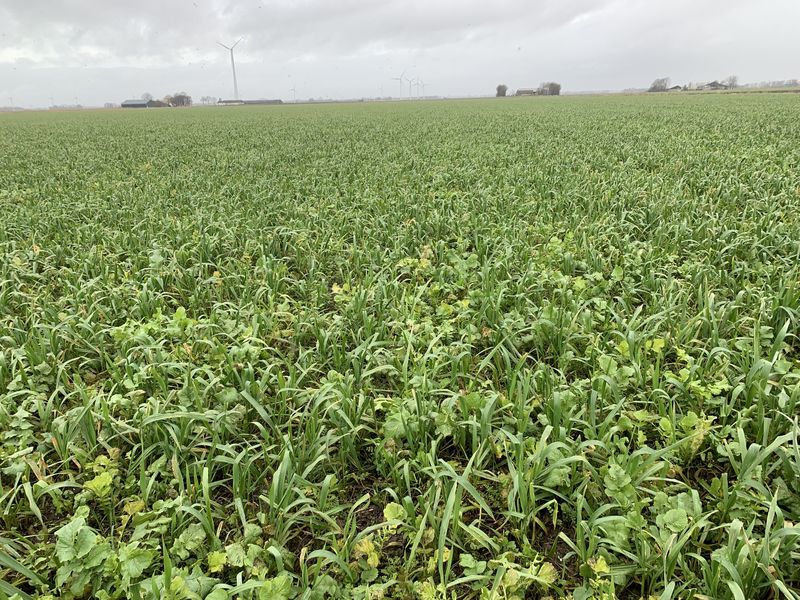 De groenbemester zoals hij stond vlak voor de winterperiode met sneeuw.
---
In een ander perceel waar minder sneeuw ligt is de vorst wel tot ca. 20 cm de grond ingetrokken. Dit perceel waar in 2020 peterselie stond is 25 januari geploegd.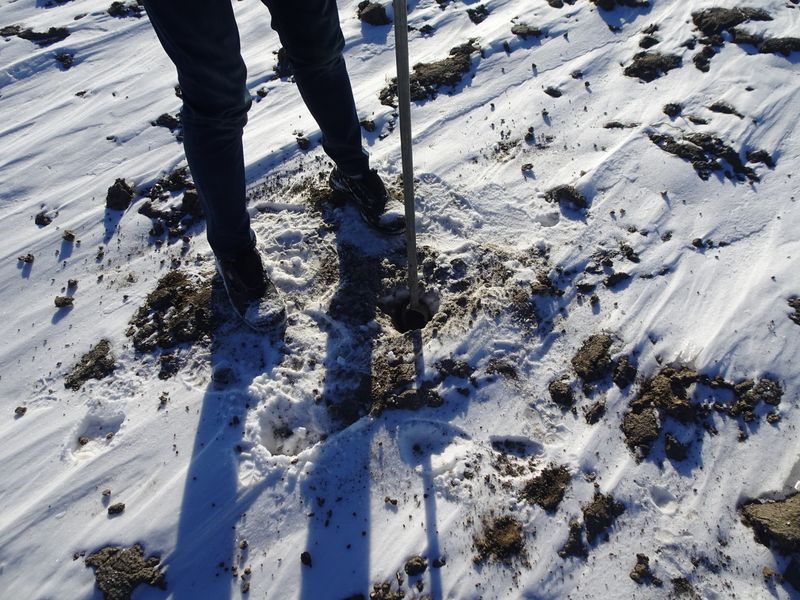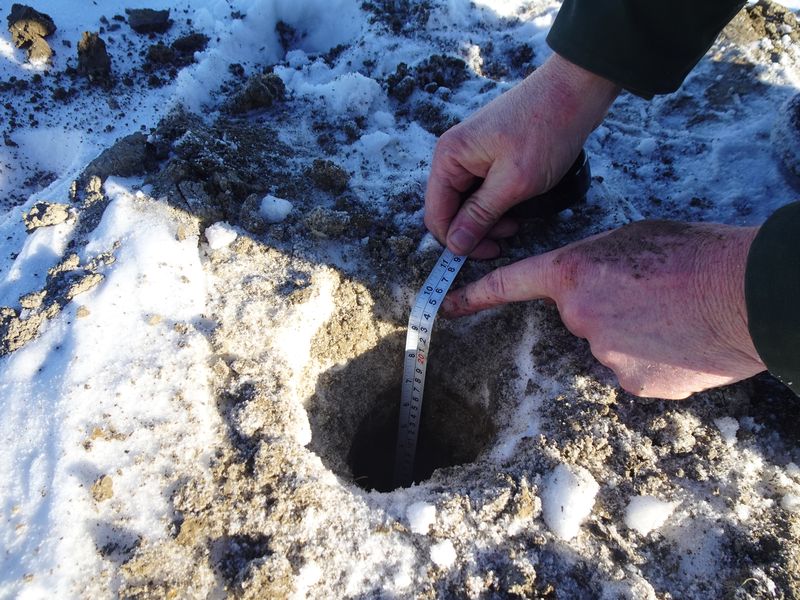 De meningen onder de bodemdeskundigen zijn wel verdeelt over of vorst wel of niet goed is voor de bodem, zie artikel hier.
https://www.harrysfarm.nl/wp-farm/uploads/2021/02/DSC05925_-Harrysfarm-akkerbouw-Swifterbant-Flevoland-7-14-februari-2021-winter-sneeuw-1-1.jpg
600
800
Harry Schreuder
https://harrysfarm.nl/wp-farm/uploads/2018/05/Logo.png
Harry Schreuder
2021-02-16 09:26:04
2021-02-18 10:18:31
Vorst in de grond