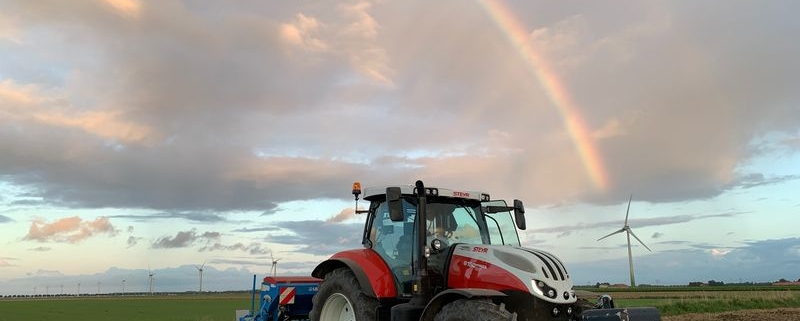 Groenbemester zaaien in tarwestoppel
Nadat de tarwestoppel is losgetrokken met de Lemken Karat cultivator kan ik de groenbemester zaaien. Ik zaai dit jaar een groenbemester mengsel bestaande uit haver, zomerwikken, facelia en Alexandrijnse klaver. In 2022 komen op dit perceel suikerbieten te groeien. Net als in 2021 wil ik ook dit jaar deze groenbemester de winter over laten staan en niet ploegen. Dat is mij goed bevallen. Zie hier de gewasgroei van vorig jaar. Een groenbemester mengsel met haver, wikken en bladrammenas.
Dit jaar een iets ander mengsel. Ik kies ditmaal niet voor bladrammenas, omdat deze wat moeilijker kapot te krijgen is na een winter met weinig vorst. Dat geld wel voor de andere soorten in het mengsel.
Haver zorgt voor een goede doorworteling. De zomerwikken en Alexandrijnse klaver zijn vlinderbloemigen, die kunnen stikstof vastleggen. Facelia is een mooie toevoeging als de groenbemester nog gaat bloeien. Bijen zijn er gek op. Tevens heeft deze een intensieve beworteling in de bovenlaag. Ten Have Seeds heeft de groenbemester geleverd.
Veel info over groenbemesters en welke keuze je kunt maken vindt je in het Handboek groenbemesters.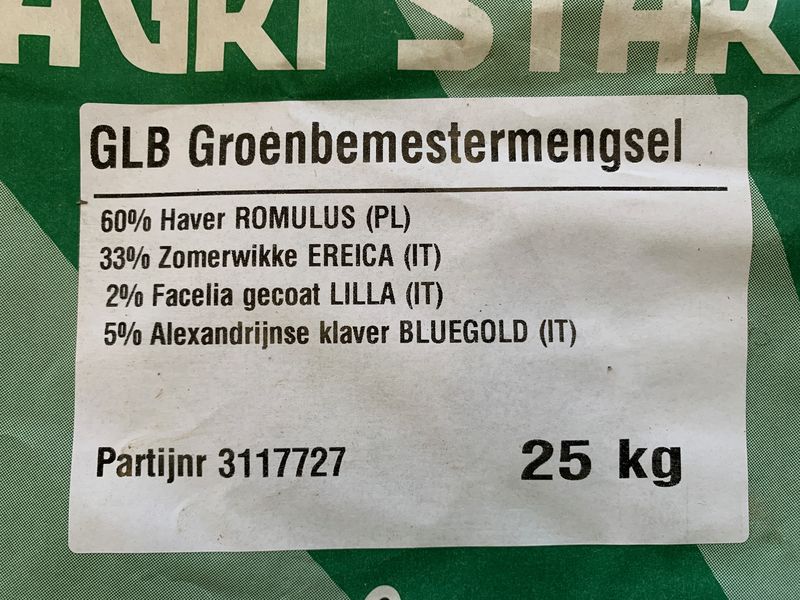 ---
Ik zaai de groenbemester in met onze Lemken Saphir zaaimachine met Lemken Zircon rotorkopeg. Dit gebeurt dus in 1 werkgang.
Nu maar afwachten of de groenbemester ook gaat slagen.
https://www.harrysfarm.nl/wp-farm/uploads/2021/08/IMG_4823_-Harrysfarm-akkerbouw-Swifterbant-Flevoland-28-augustus-2021-Lemken-zaaien-groenbemester-in-tarwestoppel-.jpeg
600
800
Harry Schreuder
https://harrysfarm.nl/wp-farm/uploads/2018/05/Logo.png
Harry Schreuder
2021-08-28 11:42:23
2021-08-30 09:25:13
Groenbemester zaaien in tarwestoppel