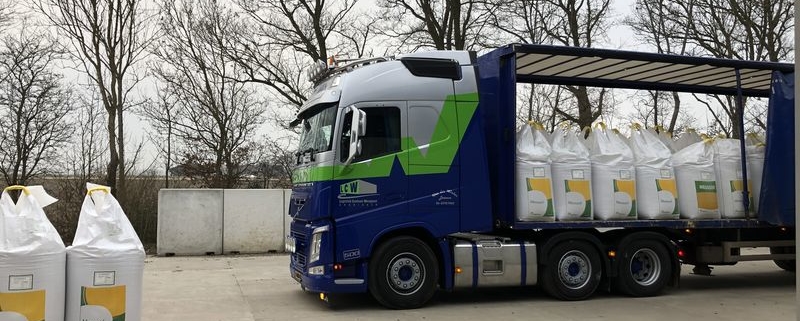 Agrifirm heeft donderdagmiddag 1 maart de meststoffen geleverd. Dit zijn de meststoffen die de akkerbouwgewassen dit jaar nodig hebben op Harrysfarm. In het begin van het jaar laat ik door Delphy een bemestingsplan opmaken. Hierin worden alle akkerbouwgewassen die dit jaar op Harrysfarm geteeld worden onder de loep genomen. Welk gewas heeft wat, waar en wanneer nodig aan meststoffen. Ook word goed gekeken waar in het bouwplan ruimte is voor dierlijke meststoffen of bijvoorbeeld Champost.
Als akkerbouwer moeten we aan bepaalde wettelijke voorwaarden voldoen, we kunnen niet onbeperkt kunstmest of dierlijke mest gebruiken. Dit word beschreven in het mestbeleid. Deze is afgeleid van de voorschriften in de zogenaamde Europese nitraatrichtlijn.
Meer info over het mestbeleid.
Het is belangrijk om van tevoren een goed bemestingsplan te maken om later in het seizoen niet voor verrassingen te komen te staan. Stikstof en fosfaat zijn de mineralen waar richtlijnen voor zijn opgesteld.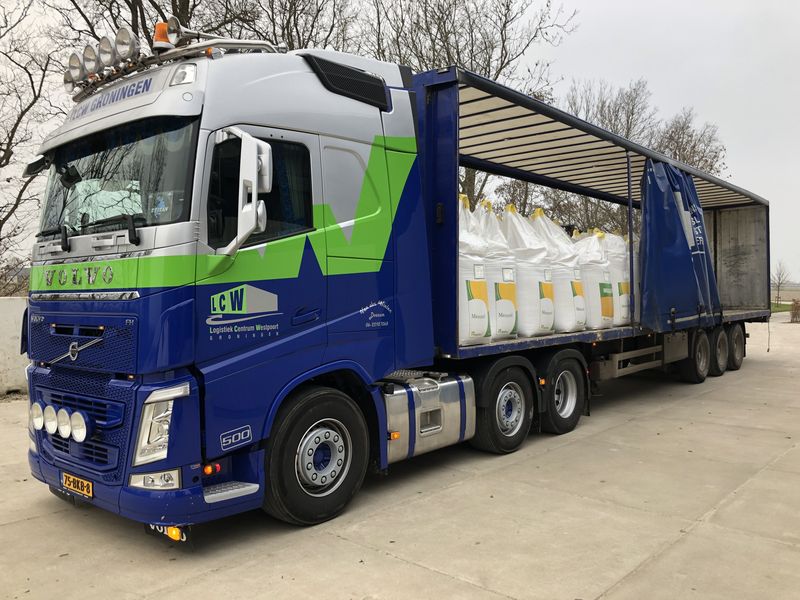 De wintertarwe en wintergerst zijn gewassen die het eerst wat meststoffen nodig hebben. Het gaat dan om de mineralen stikstof en wat zwavel. Eigenlijk wilde ik vrijdag 2 maart deze gewassen bemesten, maar helaas het heeft in de nacht van donderdag op vrijdag 5 mm geregend. Het was te nat om te strooien. Het had een paar dagen daarvoor wel gekund, maar toen waren we nog op vakantie. Nu wachten op een drogere periode.
https://www.harrysfarm.nl/wp-farm/uploads/2019/03/IMG_8758_-Harrysfarm-akkerbouw-Swifterbant-Flevoland-1-maart-2019-kunstmest-geleverd-Agrifirm-.jpg
600
800
Harry Schreuder
https://harrysfarm.nl/wp-farm/uploads/2018/05/Logo.png
Harry Schreuder
2019-03-01 12:05:02
2019-03-03 12:22:11
Meststoffen geleverd