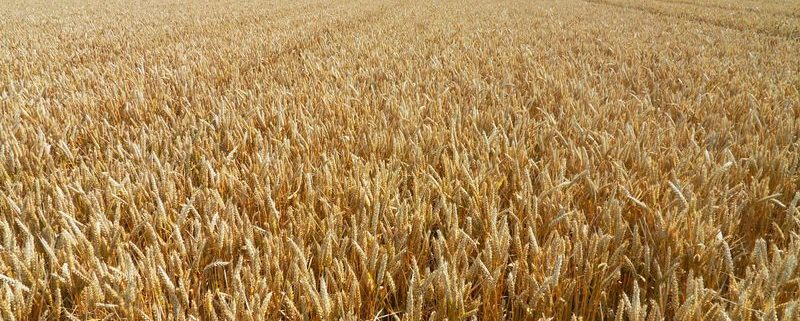 29 juli 2012: tarwe aan het afrijpen
Vorige week zondag 22 Juli teruggekomen van 2 weken heerlijke vakantie onder de Franse zon aan de Cote d'Azur. Via twitter kreeg ik de vraag kan je wel op vakantie. Is het niet te druk op het bedrijf. Natuurlijk kan dat. Je moet het ten eerste wel willen. Wij vinden het lekker om er eens even uit te zijn met het gezin. Word je weer fris van en ik vind het zelf prachtig om eens wat van andere landen te bekijken. Gelukkig heb ik 2 collega's die het bedrijf waarnemen tijdens de vakantie en het spuitwerk doen. Wil 1 van hen een keer weg dan neem ik of mijn andere collega het bedrijf waar tijdens hun vakantie. Mijn broer heeft de website Harrysfarm up to date gehouden. En mijn ouders doen de huisdieren, post en tuin tijdens onze vakantie. Nogmaals bedankt.
Onderweg naar huis rijdt je van Noord naar Zuid door Frankrijk heen en zie je de verschillende stadia van de wintertarwe. Rond de Franse stad Dijon in midden Frankrijk werd al veel tarwe geoogst. Noordelijker rond de stad Reims (400 km van Nederland) werd nog niet geoogst. Nu een week verder zal daar de oogst vol in gang zijn terwijl hier in Flevoland de eerste hele vroege wintertarwe geoogst is. Ben benieuwd hoe de opbrengst zal zijn. Heeft de Fusarium toch veel schade veroorzaakt?  Met tarwe weet je het toch nooit. De stand was het hele jaar goed. Opbrengst kan best meevallen. De prijs van de wintertarwe is wel goed.
De gewassen staan er bij thuiskomst trouwens goed voor hier. Het is natuurlijk wel behoorlijk nat geworden (102 mm in weken) , maar de grote hoeveelheden hebben wij niet gehad. De uien zijn flink gegroeid en ook onder de aardappelplanten komen nu mooie aardappelen. Onder op de foto is het groeiverloop mooi te zien van de aardappelen in de laatste 3-4 weken.
Er zijn elke keer 2 aardappelplanten naast elkaar bemonsterd. De laatste week zit nu meer dan helft boven de 50 mm. De kwaliteit is erg goed.
Na het mooie weer dat we gehad hebben is het nu weer even wat minder. Zaterdag 28 Juli 7,6 mm gehad en nu net uit een flinke bui 5,8 mm.
Hopelijk word het weer gauw standvastig zonnig weer zodat we de wintertarwe mooi droog kunnen oogsten.
https://www.harrysfarm.nl/wp-farm/uploads/2017/01/HarrysFarm-Swifterbant-Flevoland-29juli2012-SDC13823.jpg
600
800
Beheer
https://harrysfarm.nl/wp-farm/uploads/2018/05/Logo.png
Beheer
2012-07-29 15:39:13
2017-01-22 15:41:36
29 juli 2012: tarwe aan het afrijpen