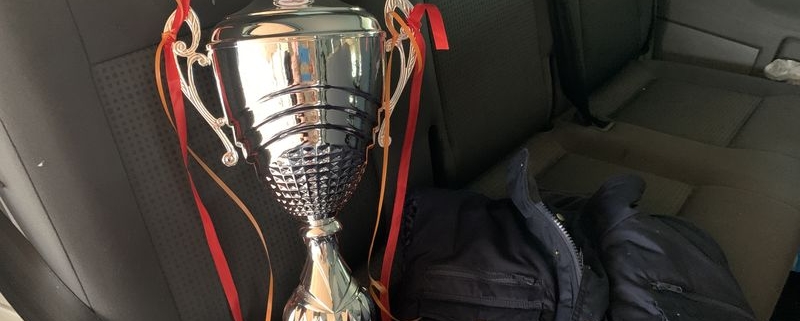 Winnaar 10e Pieperprijsvraag bekend
Donderdagavond 15 juli om 21.00 uur live is op twitter de winnaar van de 10e Pieperprijsvraag bekend gemaakt. Marten Leegte uit Zeewolde is van de 393 deelnemers de winnaar geworden.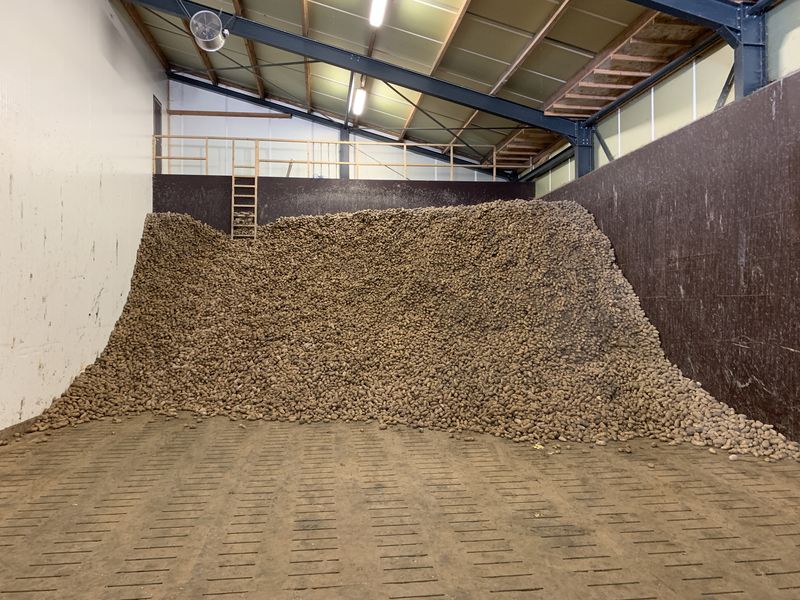 De te raden hoeveelheid aardappelen. Het te raden gewicht was 93.460 kg.
Marten Leegte zat er 100 kg naast. Marten Leegte wint de grote Pieperprijsvraagbeker, Harrysfarm bodywarmer en een cadeaubon t.w.v. 150 euro beschikbaar gesteld door Omnivent.
De tweede prijs een cadeaubon van 100 euro beschikbaar gesteld door Omnivent is gewonnen door Rick Harderwijk. Daan Janssen is derde geworden en wint een cadeaubon van 50 euro beschikbaar gesteld door Omnivent.
Hieronder de top 20.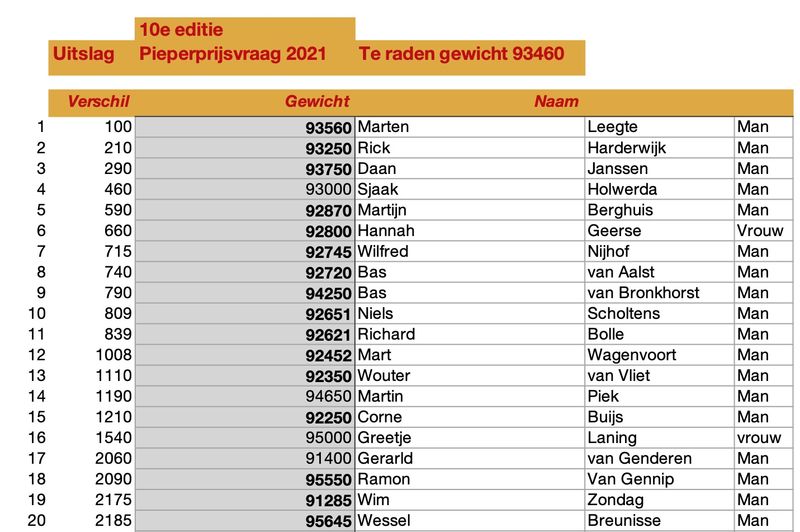 De complete uitslag is hier te downloaden. Pieperprijsvraag uitslag 2021
Hieronder de winnaars van de laatste 9 jaar.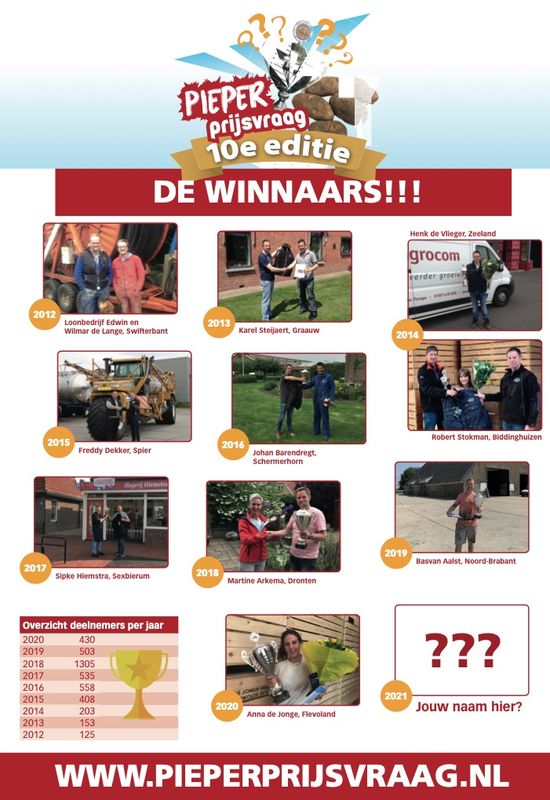 Marten Leegte zal volgend jaar hierbij op gezet worden.
---
Dit jaar konden er voor het eerst ook teams meedoen. Het team wat het dichtst in de buurt van te raden hoeveelheid kwam wint een rondleiding op Harrysfarm met na afloop een streeklunch. Swiftboys is het gelukkige team.
---
Verder zijn er cadeaus beschikbaar gesteld door de sponsors, Weevers mechanisatiebedrijf, Heilbron, APF-ERIVA, Power to the Pieper. Deze prijzen zijn verloot onder de deelnemers.

---
Hieronder de Pieperprijsvraag trailer van 2021.
https://www.harrysfarm.nl/wp-farm/uploads/2021/07/IMG_3241_-Harrysfarm-akkerbouw-Swifterbant-Flevoland-15-juli-2021-uitslag-pieperprijsvraag-10e-editie-.jpg
600
800
Harry Schreuder
https://harrysfarm.nl/wp-farm/uploads/2018/05/Logo.png
Harry Schreuder
2021-07-16 09:08:40
2021-07-16 09:09:19
Winnaar 10e Pieperprijsvraag bekend