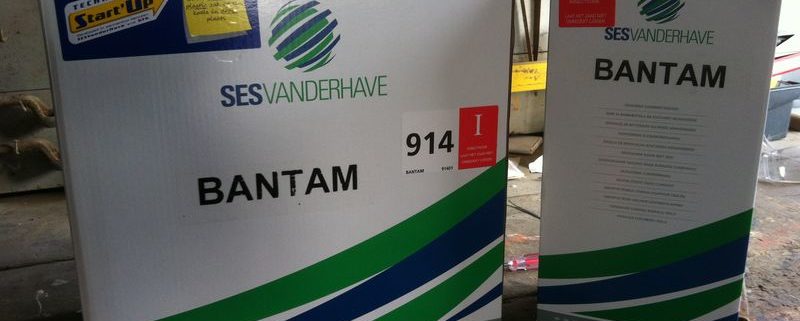 17 februari 2012: bietenzaad
De koudegolf een week achter de rug, en het bietenzaad is alweer gebracht. Dan komt het voorjaar in zicht.
Soms maak je een foute beslissing, maar de beslissing om suikerbieten in het bouwplan te houden is een goeie geweest. Het is denk ik 4-5 jaar geleden dat er in onze bedrijfseconomische studiegroep een discussie was om het bietenquotum wel of niet te houden. Dat kwam vooral door de wijziging van de marktordening op dat moment zodat het onzeker was waar het met de suikerbietenteelt in Europa heen ging. De graanprijzen waren op dat moment hoog en met de verwachting dat deze ook hoog zou blijven was het een rekensommetje wel of niet door gaan. En dan in plaats van suikerbieten graan te gaan telen.
Ik had daarvoor net geïnvesteerd in de aankoop van nieuw bietenquotum waardoor ik met de bieten in een 1 op 5 bouwplan kon voortgaan. Het boekhoudburo was toch een voorstander om te stoppen, maar je moet ook voor je zelf goed op een rijtje zetten wat wil ik nu. Suikerbietenteelt is een mooie teelt, en in de regio waar ik zit zijn de opbrengsten en suikergehaltes hoog dus zag ik geen reden om er mee te stoppen. Tot dusver heeft dat goed uit gepakt. Want het saldo van suikerbieten ten opzichte van graan is de laatste jaren beter geweest. Dit komt ook omdat door teeltmaatregelen (nieuwe rassen, bestrijding bladschimmels) etc de suikerbietenteelt flink in niveao omhoog gegaan is.
Komend jaar zaai ik 5 ha Bantam. Nog eens ca. 4,5 is voor het proefveld wat SES van der Have weer gaat aanleggen dit jaar. Bantam is een ras wat een resistentie heeft tegen bietencystenaaltjes. Door het bemonsteren van het perceel op deze aaltjes is duidelijk geworden dat er toch een lichte besmetting aanwezig is. Op advies van het IRS ( Het IRS is sinds 1930 het onderzoeks- en kenniscentrum voor de suikerbietenteelt in Nederland) heb ik voor dit ras gekozen. Nu is het afwachten wanneer het voorjaar echt losbarst en de grond begaanbaar is om de bieten te kunnen zaaien, het bietenzaad is er.
https://www.harrysfarm.nl/wp-farm/uploads/2017/01/HarrysFarm-Swifterbant-Flevoland-17februari2012-bietenzaad-IMG_0233_2.jpg
597
800
Beheer
https://harrysfarm.nl/wp-farm/uploads/2018/05/Logo.png
Beheer
2012-02-17 21:59:15
2017-01-19 22:01:41
17 februari 2012: bietenzaad