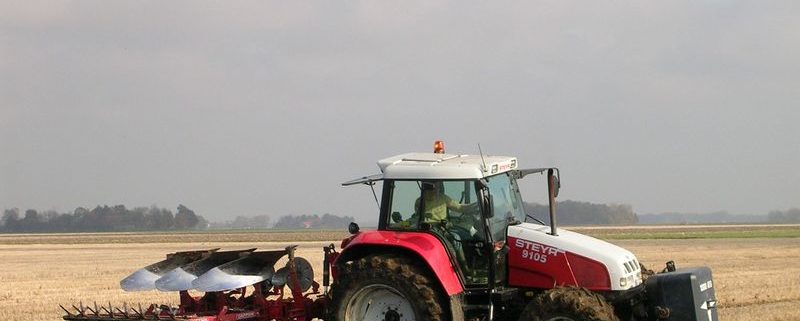 Afgelopen week een begin gemaakt met het ploegen van het bietenland, tarweland en uienland. Totaal is dat 22 ha. Het ploegen van delen van het uienland gaat zwaar. Hier zitten de natte plekken van afgelopen zomer in. Daar ploegt het zwaar. Het is te hopen op een strenge winter zodat de grond eens goed doorvriest.
Op de biomassakaart is ook goed te zien waar de plekken zitten. Hoe roder hoe slechter. De rode plek linksboven is de natte plek die zichtbaar is op de foto hierboven.
Woensdag 14 november een bijeenkomst gehad van de bedrijfseconomische studiegroep van Countus. Hier zit ik met 9 collega akkerbouwers in. De discussie ging vooral over het wel of niet verkopen van het bietenquotum. Een akkerbouwspecialist van Countus leid de discussie. Door de hoge graanprijzen en een juist dalende bietenprijs de komende jaren kan het aantrekkelijk worden om het quotum te verkopen.
Het verschil in saldo tussen suikerbieten en bijvoorbeeld wintertarwe is bijna nihil. Daarbij is graan veel beter voor de grond dan suikerbieten. Suikerbieten worden laat geoogst onder niet altijd gunstige omstandigheden en met zwaar materiaal (bunkerrooier) wat een aanslag is voor de grond. Landelijk kan er 13,5 % van het Nederlands quotum ingeleverd worden. Dus niet iedereen kan er gebruik van maken. De volgorde van aanmelding bij Cosun bepaalt wie er in aanmerking komt voor verkoop quotum. Word de 13,5% niet gehaald dan word het resterende percentage bij de telers gehaald. Hier in Oostelijk Flevoland zijn er verschillende akkerbouwbedrijven die gaan inleveren of er aan denken om in te gaan leveren.
Inmiddels ben ik met 2 collega akkerbouwers uit de buurt bezig om te gaan investeren in een getrokken spuitmachine. Alle 3 hebben we nog oude spuitmachines die eigenlijk aan vervanging toe zijn. Nu spuiten we nog met 21 en 24 meter brede spuitmachines. Als we samen investeren word het een spuitmachine van 48 meter. Binnenkort beslissen we wat het merk word waarvoor we gaan kiezen.
https://www.harrysfarm.nl/wp-farm/uploads/2017/01/Harrysfarm-Swifterbant-Flevoland-30oktober2004-DSCN0094.jpg
600
800
Harry Schreuder
https://harrysfarm.nl/wp-farm/uploads/2018/05/Logo.png
Harry Schreuder
2007-11-18 11:49:14
2017-02-06 11:49:30
18 november 2007