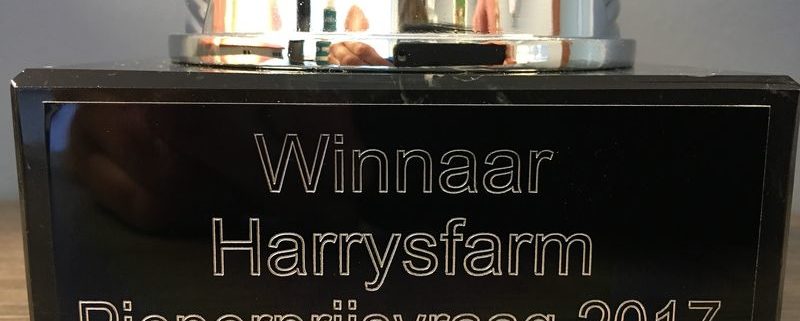 Pieperprijsvraag winnaar komt uit Friesland
Dit jaar komt de winnaar van de inmiddels zesde editie van de Harrysfarm Pieperprijsvraag uit Friesland.  535 deelnemers deden er dit jaar mee. Iets minder dan in 2016. Vooral via Facebook veel deelname.
Het is begonnen als ludieke actie maar inmiddels een jaarlijks terugkerend fenomeen. In 2012 ontstond het idee van deze prijsvraag. Elk jaar bij het afleveren van de aardappelen rijzen altijd de vragen: "Kunnen de aardappels nou wel of niet op de vrachtwagen? Moeten we nog een vrachtwagen bestellen of niet?" Uiteindelijk blijft er nog een klein hoopje aardappelen liggen waarvan we zeker weten dat die wel op een vrachtwagen kan. Maar hoeveel ligt er dan? Zelfs als je in real life bij de hoop aardappelen staat is het nog moeilijk inschatten. Dus een foto gemaakt, getwitterd en gevraagd aan de volgers wat zij schatten. De prijs: een bodywarmer met het toen net fonkelnieuwe Harrysfarm logo. Vanaf de derde editie is er ook een grote Harrysfarm Pieperprijsvraag beker te winnen.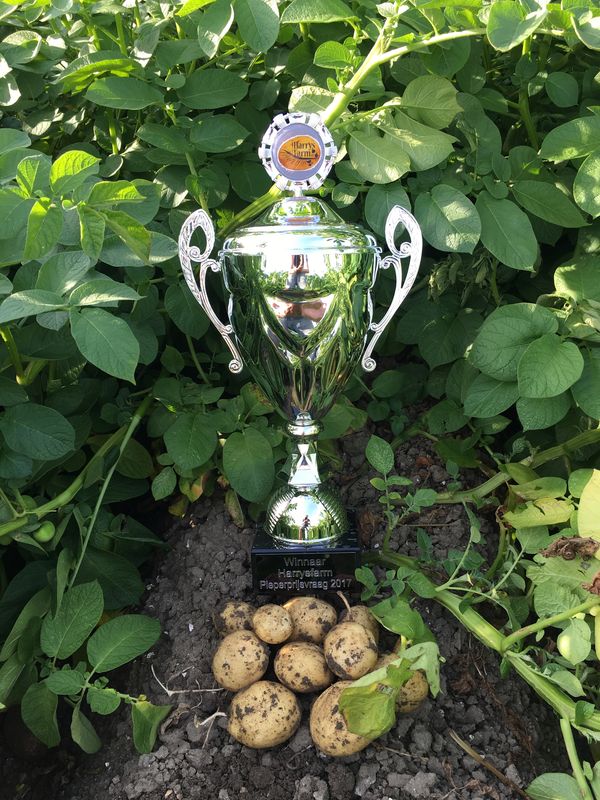 Woensdagavond 19 juli om 21.30  heb ik de uitslag op twitter bekend gemaakt. De te raden hoeveelheid dit jaar was 112.000 kg. Sipke Hiemstra was dit jaar de gelukkige winnaar. Hij rade het exact.
Hier de totale  Pieperprijsvraag 2017
https://www.harrysfarm.nl/wp-farm/uploads/2017/07/Harrysfarm-Swifterbant-Flevoland-12-juli-2017-pieperprijsvraag-aardappelen-beker-bodywarmerIMG_8678-e1500804402662.jpg
302
726
Harry Schreuder
https://harrysfarm.nl/wp-farm/uploads/2018/05/Logo.png
Harry Schreuder
2017-07-23 12:04:53
2017-07-24 08:27:51
Pieperprijsvraag winnaar komt uit Friesland